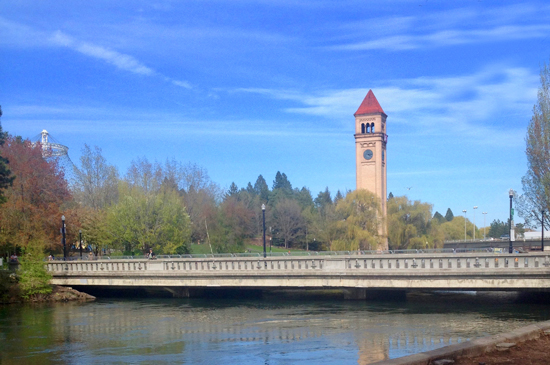 Spokane, WA Real Estate
Welcome Home
Living in Spokane might be one of the country's best-kept secrets! The city has an ideal balance for leading a healthy, fulfilled lifestyle while providing easy access to all the essential amenities. There has never been a better time to call Spokane home!

Spokane and the surrounding area is a nature lover's paradise, situated at the foothills of the pristine Selkirk Mountains. Humbly adopting the slogan "Near Nature, Near Perfect", Spokane and the Inland Northwest holds wide renown for its proximity to gorgeous nature trails, state and national parks, and outdoor recreational sites all year round. A few minutes drive outside the city, and you could find yourself skiing down the slopes of Mt. Spokane, 49* North or Schweitzer Mountain. In the warmer weather you might enjoy canoeing on the Spokane or Little Spokane Rivers, or swimming and boating in Lake Coeur d'Alene or Priest Lake. The opportunities for enjoying the great outdoors are endless!
Spokane is also a multicultural hub, showcasing an increased cosmopolitan flair in recent years. The urban core of Downtown Spokane rivals more congested cities by offering big-city amenities with a small-town feel. Ample cultural opportunities are available year-round at the INB Performing Arts Center, the Spokane Civic Theater and The Martin Woldson Theater at the Fox. Families can enjoy educational fun at The Northwest Museum of Arts & Culture, The Mobius Science Center, or the beauty of Riverfront Park. The Spokane Arena and various other venues bring in top-notch entertainment from around the globe. High-end shopping and dining highlight the downtown experience at River Park Square, the Inland Northwest's premiere shopping mall.
Whether you enjoy the tranquility of nature, or the hustle and bustle of the city, there truly is something for everyone here. We invite you to come and experience everything that makes our city and region unique!